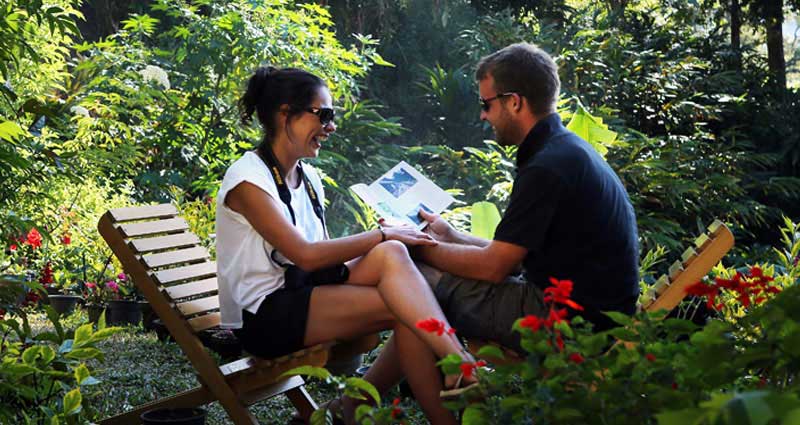 Heritage plantation house and professional hoteliers
About 15 years ago, a retired physics teacher, M. C. Varkey, took charge of his heritage plantation house in 8 acres of land in Munnar and was overawed by the prospects pure nature offered there. He wanted to share the quiet, fantastic location with others, overlooking the green valley, facing the towering mountainscape that formed the distant horizon.
Mr. Varkey collaborated with three professionals from the hospitality industry, Sabu George (tour coordination), Manoj Thomas (administration) and Anoop (food & beverages) to realise his dream of making OliveBrook a peaceful haven of nature.
Today, the people who run OliveBrook are a happy lot. The appreciation and commendations that pour in for their effort are enough remuneration for their enterprise.